---
Call for Help - Shadowrun Identity Project
opifer
( Member EAB )
rank:
Innocent Bystander
score:
10
Dear fellow shadowrunners and gamemasters, this is a general invitation to join our community-made 100+ hour Shadowrun Returns campaign project, Shadowrun Identity, using the official 1E and 2E sourcebooks and adventures to recreate the world of the 2050s, month by month, year by year. We have already received a great deal of encouragement and support from some of the original writers of the early Shadowrun materials, like Thumper, and the HBS staff, especially Brian and Robin. With your help, we can make this project a reality and add some top-shelf content to the SRR game.
Please check us out at: http://www.shadowrunidentity.org
Thanks to Loseriffic, you can see a Let's Play video of Life on a Limb, our first Shadowrun Identity Content Pack, on YouTube at: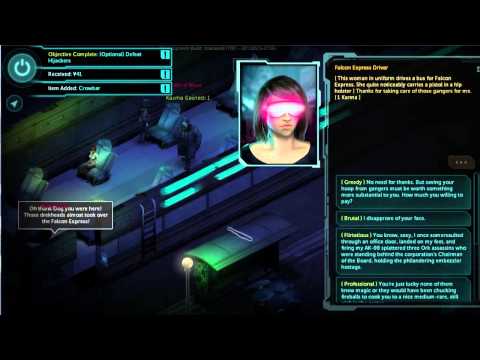 To join, please reply to this post, PM me, or email opifer@gmail.com with your online handle/tag, email address, and which individual Shadowrun Identity mission appeals to you the most and/or what role (Project Lead, Map Designer, or Scripter) you would like to play.
For everyone not able or interested in contributing to the growth of our Shadowrun Identity campaign, we hope you enjoy playing it and please let us know when you find bugs so we can squash them!
---